"Laos In The House: Voices From Four Decades Of The Lao Diaspora"
Our very first gallery exhibition opened in March 2015 at the Asian Arts Initiative in Philadelphia PA.
Presented with major support from the Knight Foundation, this visual exhibition from Lao American artists reflects over 40 years in diaspora.
This unique group show featured work by: Boon Vong
Chantala Kommanivanh
Dennis Sikhanthat
Khampha Bouaphanh
Mali Kounchao
Nor Sanavongsay
Peter Chanthanakone
Xaisongkham Induangchanthy
With collaborative projects from Shira Walinsky and Nema Ebatar, and a special collection of historic war drawings by survivors of the U.S. bombings in Laos, courtesy of Legacies of War.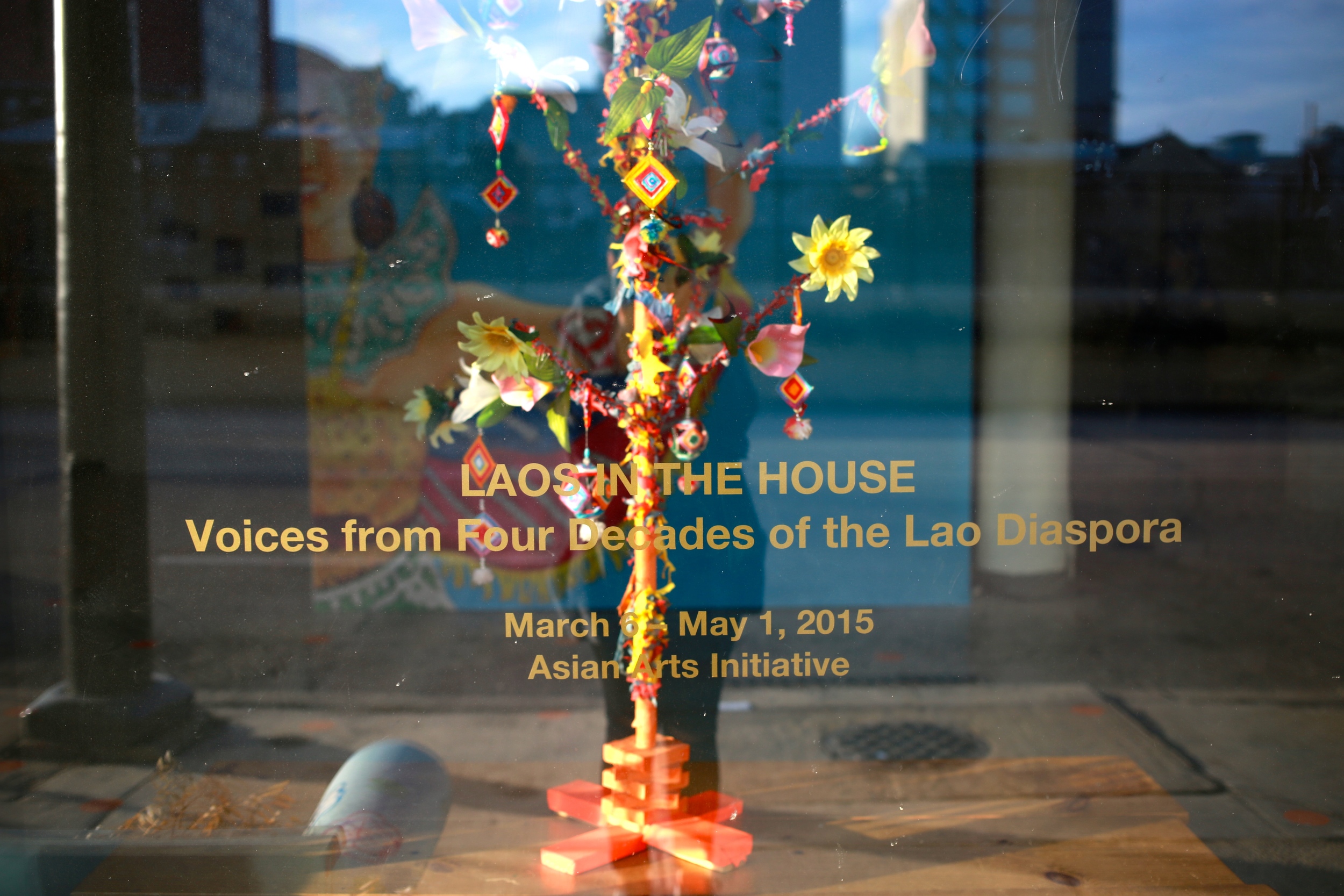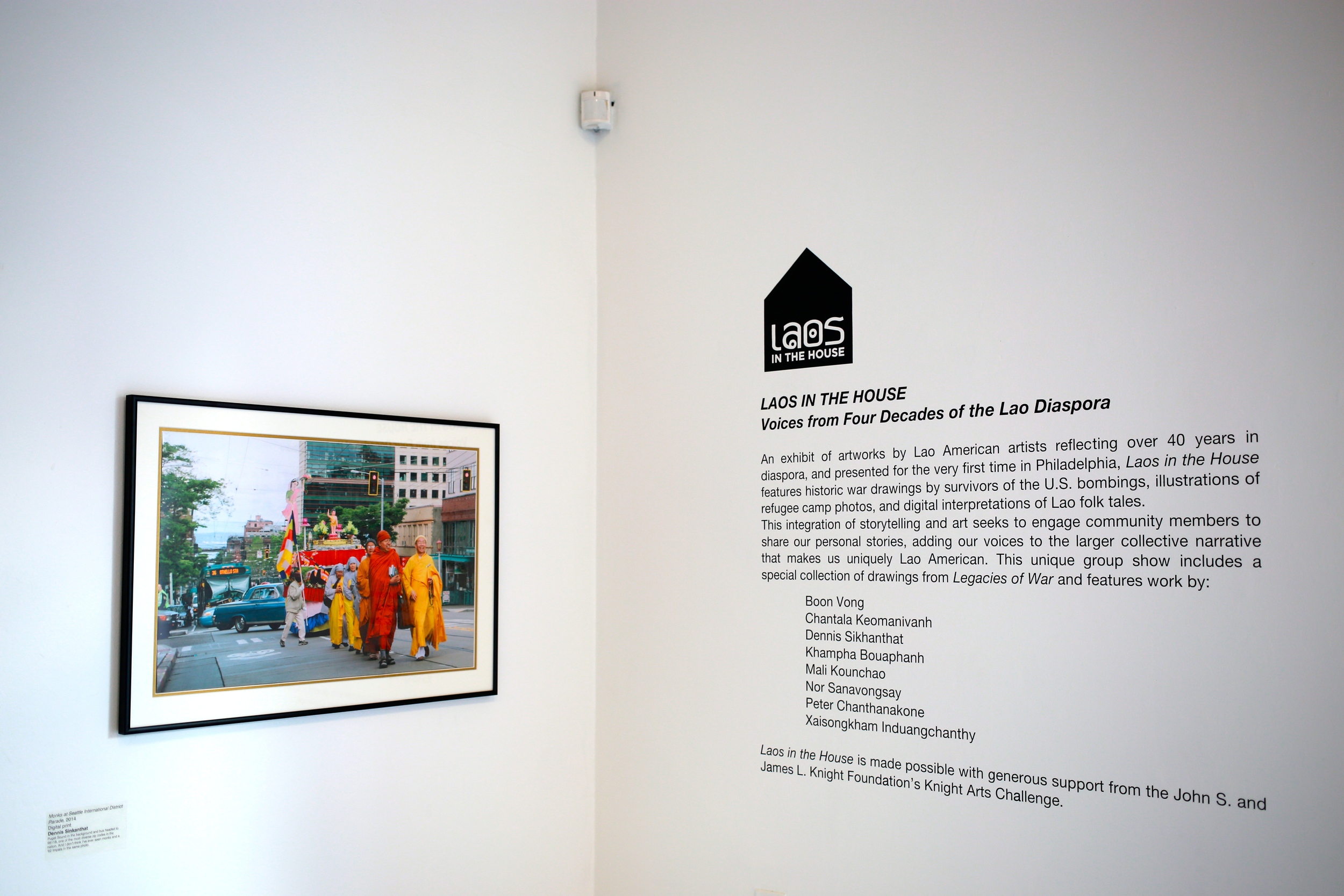 "Laos In The House: Closing Ceremonies"
Closing our gallery show with a bang: Morning workshops were led by Lao American artists from various genres to present their stories and discuss how they reflect their background into their work, as well as the challenges they face and the successes they've had, followed by a spectacular performance showcase in the evening at the National Museum of American Jewish History. Invited guest speakers were Channapha Khomvongsa and Titus Peachey from Legacies of War. Other featured artists included visual illustrationist Chantala Kommanivanh, filmmaker Xaisongkham Induangchanthy, Hmong writer Kao Khue, playwright/poet Saymoukda Vongsay, theatre collective Refugee Nation, singers Lina Luangrath and Phongsavanh Saiyavong, dancer/poet Krysada Binly Pounsiri and the Natasinh Dance Troupe.
"Intersectionalities: Defining Lao American Narrative in Visual Arts"
Opened May 3rd, 2016 at the Centro Cultural De La Raza in San Diego, CA. This closing reception coincided with the Lao American Writers Summit taking place May 27-28th 2016. Special exhibition curation by Laos In The House Creative Director Catzie Vilayphonh and Artist, Curator Sayon Syprasoeuth.